Download Arabic Songs for Free:
Here you'll find the top Arabic songs download resources online. Arabic music has several styles of music ranging from the classical arabic music to arabic pop music. Arabic music has a close relation with many other regional music styles and genres. It is the music of the Arabs in the Middle East and the entire Arab World.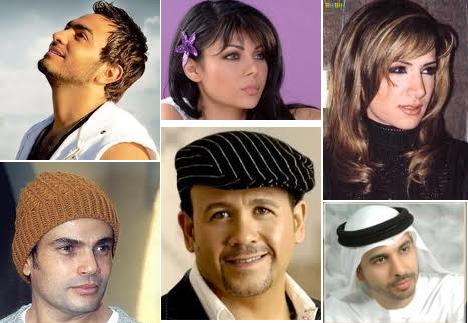 Listen to Our Online Arabic Music Player:


Want to download music tracks from your favorite singers? We've got thousands of free legal Arabic songs from well known Arabic singers like, Amr Diab, Hischam Abbas, Ahmed Bukhatir, Tamer Hosny, Haifa Wahbe, Nancy Ajram, Nawal Zoghbi, Diana Haddad, Emel Mathlouthi, Ramy Essam and Shadia Mansour. You can legally download all of those tracks to your computers for free.
Listen to some of the sample tracks here and feel the music quality for yourself.
Loading the player...
Want to download all of our music tracks to your computers and mobile phones? Our music download software can get you over 4 million free legal tracks, plus legal YouTube music downloads.


ListenArabic.com - Arabic Music Downloads:
ListenArabic.com is a community music site for listening all of your favorite Arabic music online. Also, you can download these songs to your computer or MP3 player. This site is dedicated for Arabic music lovers to share their interests in Arabic music with their friends and family. Also, you can listen to live arabic music radio, watch live Arabic TV channels, Arabic movies and news from the Arab World.
Listen Online or Download Arabic Songs for Free
Download Arabic Music from MAQAM:
MAQAM is a US based Arabic music production company. MAQAM online music store is one of the world's biggest source for Arabic Music. The first Arabic music radio service, Radio MAQAM is launched from this website. They have more than 10,000 mp3 music tracks in 320 kbits/s sound quality. And, all these songs are DRM free which means you can copy them to any MP3 player devices.
Download Arabic Music from MAQAM
Listen to MAQAM Radio Music Online for Free
Online Arabic Music Radio Stations:
If you have a fast Internet connection, you can listen to free Arabic music from many online radio stations. You can listen to online music without downloading those files to your computer.

Last.fm - Listen to Arabic Music Online:
Last.fm's music store contains more than 12 million tracks. This list includes artists from all major and independent labels. They've a powerful software for music discovery and can find Arabic music from many online sources. The scrobbling technology can find all the tracks you are searching for. Also, creating a radio station is very easy with Last.fm.
Listen to Arabic Music Online from Last.fm Radio
Download Arabic Songs from Last.fm
Shoutcast - Listen to Arabic Music Online:
Shoutcast is a free online Arabic music service offering radio music from the Middle East Arab countries. Using Shoutcast, you can create your own radio station. Anyone can broadcast music from his computer to anyone else who has an Internet connection. Also, they've a good technical support team to assist you if you face any broadcasting issues.
Shoutcast - Listen to Arabic Music from Shoutcast Radio

I'll update here more if I come across with any other free Arabic songs programs online. Please visit our website frequently for all your music download requirements.
Click Here to Go to Free Internet Music Home Page
Enjoy music from your favorite musicians. Select your favorite country or genre of music and listen to free online music.